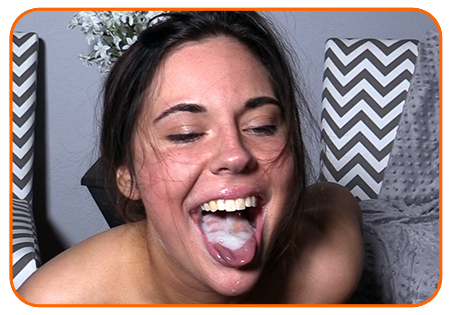 Welcome to selfie sucks! As you may or may not know we are a husband / wife porn production company. We own and operate several sites:
BlowBangGirls.com
,
DawnMariesDream.com,
BathroomCreeper.com
and many others.
Here is the back story of this site. Over the years of shooting we are always getting friends asking us the question; "Man that girl is hot, can you get me a blowjob from her?". Well before this site we always laughed it off and said nope. But then we hit upon an Idea. If we have so many friends that want blowjobs but don't really want to be "porn guys" why don't we get them the blowjobs they want. So, we decided to get girls that do porn to give our friends blowjobs. We let the guys sit down and get their dicks sucked until they cum into the girl's mouth. Most of the girls' swallow but during recording these scenes we have had a couple of the girls do oral creampies also.
This is all shot Amateur POV style so that our friends can watch it back later and relive the experience. You will find this site reality based, fun and erotic. Our friends are so happy to be having their dicks sucked by these hot girls that they totally get turned on and quite frankly the girls get turned on too. Most the of the women we shoot are new to porn and this site is a simple way to get them started. Sit back and enjoy some great non-over produced porn videos of our friends cumming in the mouths of porn girls.